The Best People, Superior Equipment, Effective Processes
Stronghold provides our partners the safest, most efficient quality solutions in the industry. We achieve this by developing and cross-training highly skilled craftsmen, investing in state-of-the-art equipment, and utilizing effective methods which provide significant cost and productivity synergies.
Click below to explore our capabilities.
Turnaround
Turnaround
Turnkey provider for all your turnaround specialty needs
Capital Projects
Capital Projects
Integrated Capital project solutions from construction management to execution
Maintenance
Maintenance
We provide on-call support for specialty project needs and specialty routine maintenance needs
We are aligned to deliver the right results, every time.
35
Locations
8,000+
Craftsmen Trained
1,700+
Specialty Equipment
100%
Percentage of major refinery companies that we work with
Our People Are the Difference
Stronghold employs full-time supervision and key craft year-round, which delivers consistent industry leading performance in safety and quality.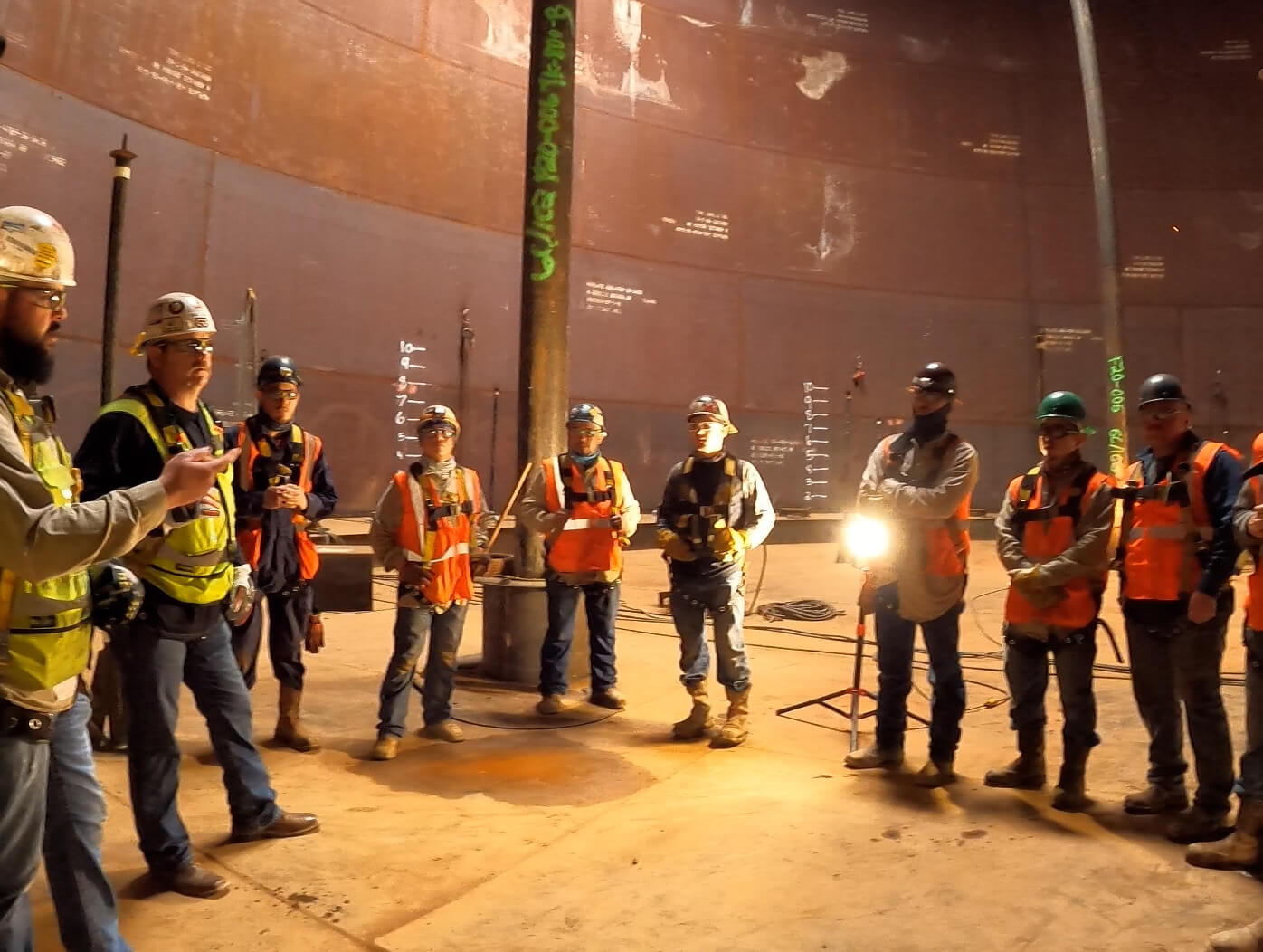 Your guys did their usual outstanding work on our recent hydrocarbon reactor catalyst and platform chloride treater changeouts. As always, job well done.
Catalyst Coordinator/Planner
Valero
Thank you and your team for the great work supporting our Eastman TCO freeze recovery and outage efforts. All of the guys on site did a fantastic job working safely and diligently, even through adjustments to scope. We know manpower was tight, but you came through for us in our time of need.
Maintenance Area Manager
Eastman
I want to thank and recognize Cat-Spec for an outstanding job working on the Acrylics 2020 cat change turnaround project. Your team completed the outage without any safety incidents, reworks, or delays. All of your people were truly professional from top to bottom. This was a best-in-class performance.
Turnaround Coordinator
The Dow Chemical Company
The Cat-Spec crew has always exceeded expectations, and they've consistently gone above and beyond every time we've worked together. The compliance they are proving is second-to-none while being the best that the MEC has seen in a very long time. The quality of work and professionalism of the on-site crew has been remarkable. Thank you!
Turnaround Coordinator
The Dow Chemical Company
I want to express all around gratitude, appreciation, and high praise for the job performance executed by the ETS Crew. NatGas management gave ETS a grade of 100 out of 100. Based on the excellent performance and professionalism displayed by your entire staff, we'll be looking to you again for help with our upcoming turnaround work next season.
Turnaround Coordinator
NatGas
We would like to thank Stronghold for their outstanding performance. The detailed attention given to safety, supervision, and job execution was greatly appreciated and helped us meet our objectives. I'm amazed at how effectively your team dealt with fouling reactors along with other tasks that typically go along with this job. All this was accomplished with a disciplined safety mindset with zero injuries or first aid cases.
Catalyst Change and Improvement Specialist
The Dow Chemical Company
Valero Terminaling and Distribution Company has partnered with Specialty Tank Services since 2014. Recently, STS completed the design and build of 13 tanks with approximately 900,000 total barrels and met an aggressive schedule. STS is a valued alliance partner to Valero and shares our commitment to safety and reliability. Their consistent performance allows us to accurately forecast cost and project schedules to evaluate and meet our business requirements.
Director Project Engineering
Valero
LBC Tank Terminals has utilized Specialty Tank Services since 2015 to design, construct, inspect, and maintain storage tanks. STS is an integral business partner and has safely and consistently delivered on all project scopes of work including aggressive project timelines. This consistency and quality workmanship enables us to use their performance as a major Project Driver when making investment decisions as well as commercial arrangements with our clients.
Group Chief Operating Officer
LBC Tank Terminals
Our mission is to safely provide top quality results through specialized services to our industry partners by supplying highly trained craft and the most advanced equipment to every project.